Posted by:

Sam Ali
Comments:

0
Post Date:
April 23, 2023
---
Sam Ali
Gold Refinery in Victory Owned & Operated By Trusted Tradex Licenced Bullion Dealer
At Aussiemint Gold and Silver Refinery, we understand the unique needs of gold prospectors in Victoria. Our refining services cater to your specific requirements, ensuring you receive the highest value for your gold finds.
Are you a gold prospector in Victoria, Australia? Look no further than Aussiemint Gold and Silver Refinery for all your precious metal refining needs! We have earned a reputation for providing gold prospectors like you with trustworthy, professional, and efficient refining services that maximize the value of your hard-earned gold.
Our state-of-the-art facilities, combined with our experienced team of experts, ensure that your gold is refined to the highest standards. We offer accurate fire assay analysis and transparent pricing, so you can be confident you're getting the best value for your gold.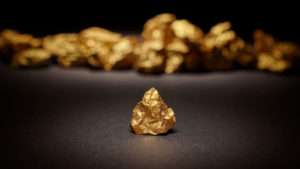 At Aussiemint, we are dedicated to making your refining experience as seamless and profitable as possible. Our Melbourne head office is conveniently located, making it easy for you to drop off your gold finds for processing. Plus, we offer a quick turnaround time to help you maintain a strong cash flow for your prospecting endeavors.
Why choose Aussiemint Gold and Silver Refinery for your gold prospecting needs in Victoria?
Trustworthy and professional refining services tailored to gold prospectors
State-of-the-art facilities and expert staff
Accurate fire assay analysis and transparent pricing
Convenient Melbourne location
Quick turnaround time
Don't miss the opportunity to refine your gold with the best in the industry! Contact our Melbourne head office today to discuss your gold refining needs, and let Aussiemint Gold and Silver Refinery help you achieve the success you deserve.